Interested in becoming a Sponsor?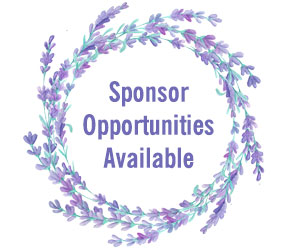 Join the Facebook Event

2018 Testimonials
This was the best day. The moat amazing kind people here. The view is amazing the Lavender was wonderful. I made great fiends with the goats. Great day. Namaste
Mary D.
Beautiful night last night. Almost perfection!
Lois B.
Went to this farm today It is a wonderful place. Be back in June
Deborah R.
What a great venue to take the family to. Many things to experience for many ages. Highly recommend going to their Lavender Days!
Chris T.
Amy & Chip…the heart and soul of this beautiful Lavender Farm!
It's taken a lot of sweat and tears to accomplish all that has been happening there in the last 2 years! With the support of family and so many dear friends, The Farm At SummitWynds , is such an asset to Holden, Mass. … And then there is all the critters they also care for chickens, horses, goats, pigs, cows, plus others animals I most likely forgot ..oh yes there is walking lavender labyrinth dedicated to Bobbie and Dick, dear loved ones who passed …who will never be forgotten….
Visit…you won't be disappointed!
Marilyn D